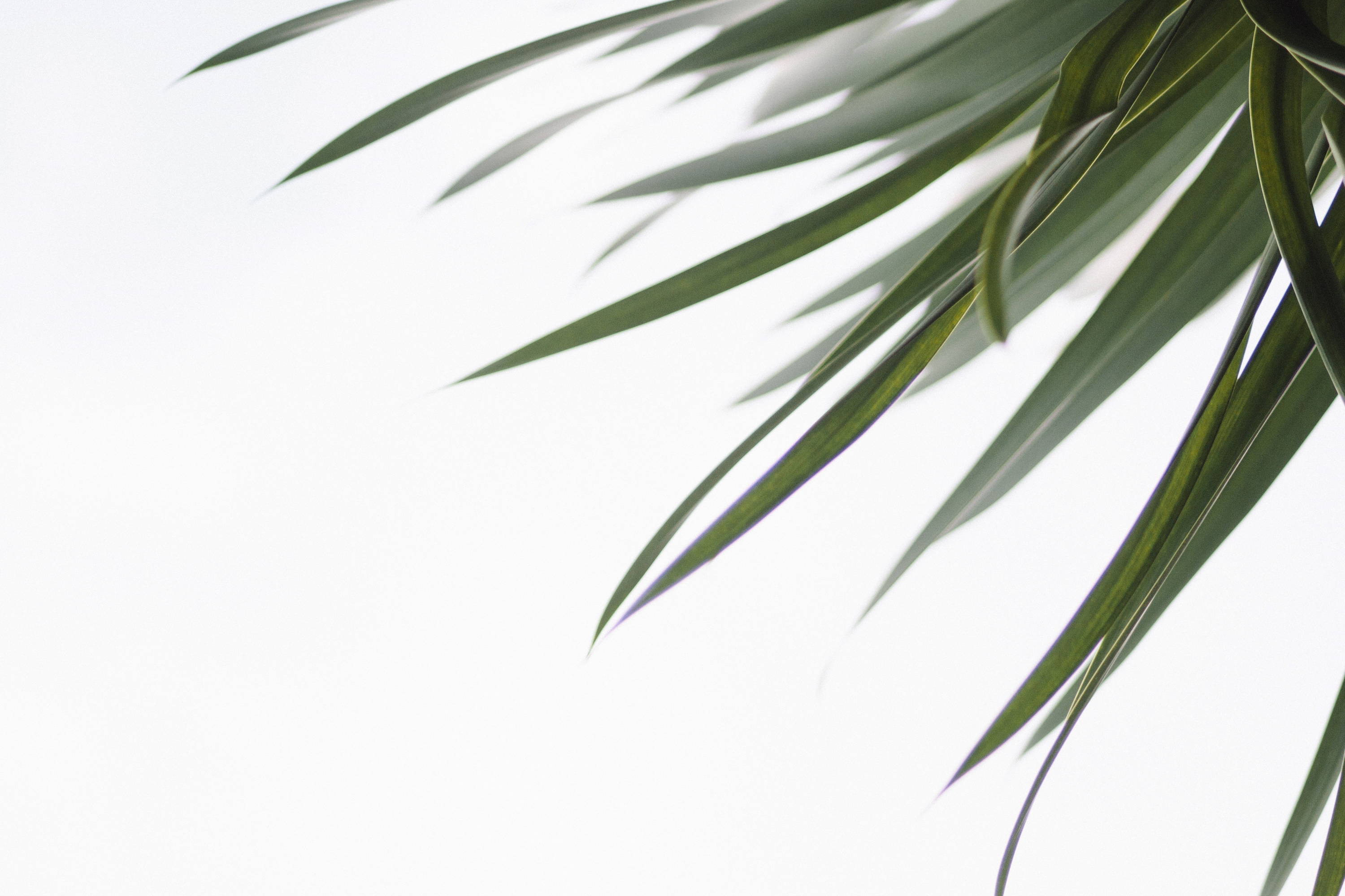 There's a reason why Grapeseed is referred to as the "best of all fruits". Filled with essential fatty acids, antioxidants, nutrients and vitamins, Grapeseed Oil is highly valued in the cosmetic industry as it is known to nourish, smooth and restore the skin.
Derived from the Vitis Vinifera botanical species, the seeds were considered to be the most valuable part of the plant for their health benefits. In fact, they are thought to have been utilised throughout Ancient Greece and the Mediterranean for over 6000 years. In Ayurvedic medicine, Grapeseed Oil was known to assist with memory loss, indigestion and bloating. It was also known to ease nausea and have aphrodisiac properties that have been seen to improve libido.
As a highly versatile carrier oil, Grapeseed Oil is often sought after for creams, lotions, body butters, massage and hair products, shaving creams and oils.
---
As a refined oil, Grapeseed Oil is completely odourless with a light yellow-green colour.
Because of its light consistency, it is easily absorbable into the skin and leaves a satin-like finish. Grapeseed Oil may assist with sensitive, oily and acne-prone skin types because of its non-comedogenic qualities. Although Grapeseed Oil usually has a 6-month shelf-life, if stored correctly in a cool place and away from sunlight, it can last up to 2 years.
As a powerful source of vitamin E, A, C, iron, calcium and essential fatty acids, Grapeseed Oil is gentle on the skin and may work as a remedy for a variety of cosmetic applications.
---
Benefits of Grapeseed Oil
The profile of Grapeseed Oil displays a high percentage of linoleic acid, as well as vitamins C, A, E, iron, calcium and essential fatty acids. Grapeseed Oil also includes stearic, palmitic, palmitoleic acids and beta-carotene. In other words, Grapeseed Oil is a powerful source of antioxidants, anti-inflammatory, emollient and anti-ageing properties that work to moisturise and nourish the skin and hair.
The therapeutic benefits of Grapeseed Oil are highly sought after by massage and aromatherapy practitioners as a popular, all-purpose carrier oil. Some other benefits of Grapeseed Oil may include:
Moisturising skin and enhancing complexion

Reducing and delaying various signs of ageing

Working to repair scarring and blemishes

Soothing acne breakouts

Cleansing the skin and purging excess sweat and dirt

Encouraging wound healing

Promoting soft, supple skin

Easing joint pain and muscle stiffness

Boosting circulation

Building moisture retention in hair

Stimulating healthy and strong hair growth
---
Common Uses of Grapeseed Oil
Here are some popular ways to use Grapeseed Oil:
Rich in Vitamins A, C and E, Grapeseed Oil has been seen to contain powerful conditioning and emollient properties that work to tame, smooth and moisturise dry, frizzy and brittle hair.
Grapeseed Oil for Hair Growth
The conditioning properties of Grapeseed Oil may restore dry, damaged or dull hair without leaving a greasy residue.


Grapeseed Oil is known to have restorative properties that may eliminate dandruff and strengthen hair while preventing hair loss. This promotes the growth of healthy, strong hair.


Its linoleic acid content and emollient and moisturising properties stimulate hair growth, condition the scalp and moisturise the hair shafts and follicles.
Grapeseed Oil easily absorbs and is known to deeply moisturise without clogging pores or irritating the skin. This makes it a popular choice for oily, sensitive, problematic and mature skin types as it may enhance and restore skin health.
Grapeseed Oil for Anti-Ageing
With beta-carotene, Grapeseed Oil has been seen to enhance collagen production and reduce the signs of ageing, including sun spots, blemishes and fine lines.



As a rich source of vitamins A, C and E, Grapeseed Oil may work to boost circulation and tighten skin.
Grapeseed Oil for Skin Tone
With essential fatty acids, Grapeseed Oil is known to have astringent and antibacterial properties that work to enhance skin complexion and even skin tone.


Its astringent and antibacterial properties may also help to cleanse the skin and soothe acne breakouts while also balancing oil production.
Grapeseed Oil For Essential Oils
Grapeseed Oil for Essential Oils
Grapeseed Oil is considered a widely versatile carrier oil to use as a base to dilute with your favourite essential oils. Here's why:
It's completely odourless and pairable with any scent


It has a light consistency, making it easy to mix with lotions, ointments and creams


It won't leave a greasy residue on the skin


It is kind to a variety of skin types, including acne-prone, oily, sensitive and mature skin


It is a popular option to pair with your favourite essential oils to assist with pain and inflammation because of its natural anti-inflammatory properties.
---
How To Apply Grapeseed Oil
Massage: Dilute a few drops of your favourite essential oil in Grapeseed Oil to create a soothing and hydrating massage oil.
Directly on the Skin: Apply directly onto the skin to receive the many skin benefits of Grapeseed Oil.
Diluting with Essential Oils: Grapeseed Carrier Oil makes a great base for diluting essential oils. You can also add it to your favourite skincare products such as skin serums and moisturisers.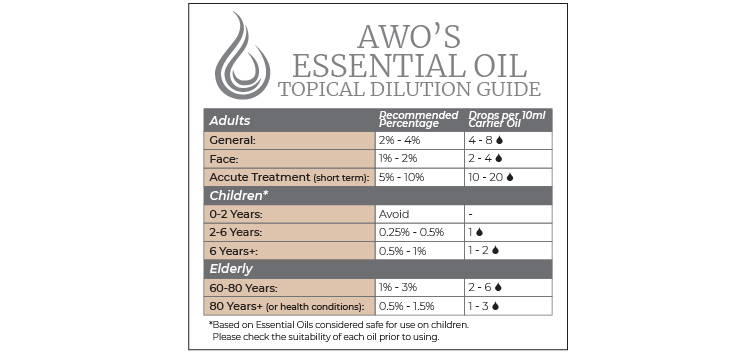 Hair Mask: Apply this carrier oil to the scalp to create a nourishing hair mask.
---
Grapeseed Oil is generally safe for topical use on most skin types. With that being said, we recommend performing a skin patch test on a small area of the skin to check for a reaction. Those with sensitive skin should perform the test over at least 48 hours.
As a carrier oil, we do not recommend ingesting or using Grapeseed Oil for culinary purposes. Our products are for therapeutic and aromatherapy purposes and are not food grade.
When storing Grapeseed Oil, ensure that it is kept away from direct sunlight in a cool space at room temperature. Keep out of reach of children.
Grapeseed Oil and Pregnancy
Topical use of Grapeseed Oil during pregnancy is generally considered safe. If you are pregnant, we recommend reaching out to your GP or healthcare professional to discuss your concerns about implementing Grapeseed Oil into your skincare routine. Do not ingest Grapeseed Oil at any stage of your pregnancy.
---
Where To Buy Carrier Oils?
While carrier oils are generally available to purchase at health, wellness and retail stores it is important to keep in mind that the quality and purity of these carrier oils will vary. This is why we recommend finding a reputable supplier.
Here at AWO we have a wide selection of carrier oils and organic carrier oils that are sold at reasonable prices. Because our stock is purchased in bulk quantities our costs are significantly less which allows us to offer high-quality products at affordable prices. We are also based right here in Australia!
---