Grapeseed Oil For Skin: Benefits and Uses for Radiant Skin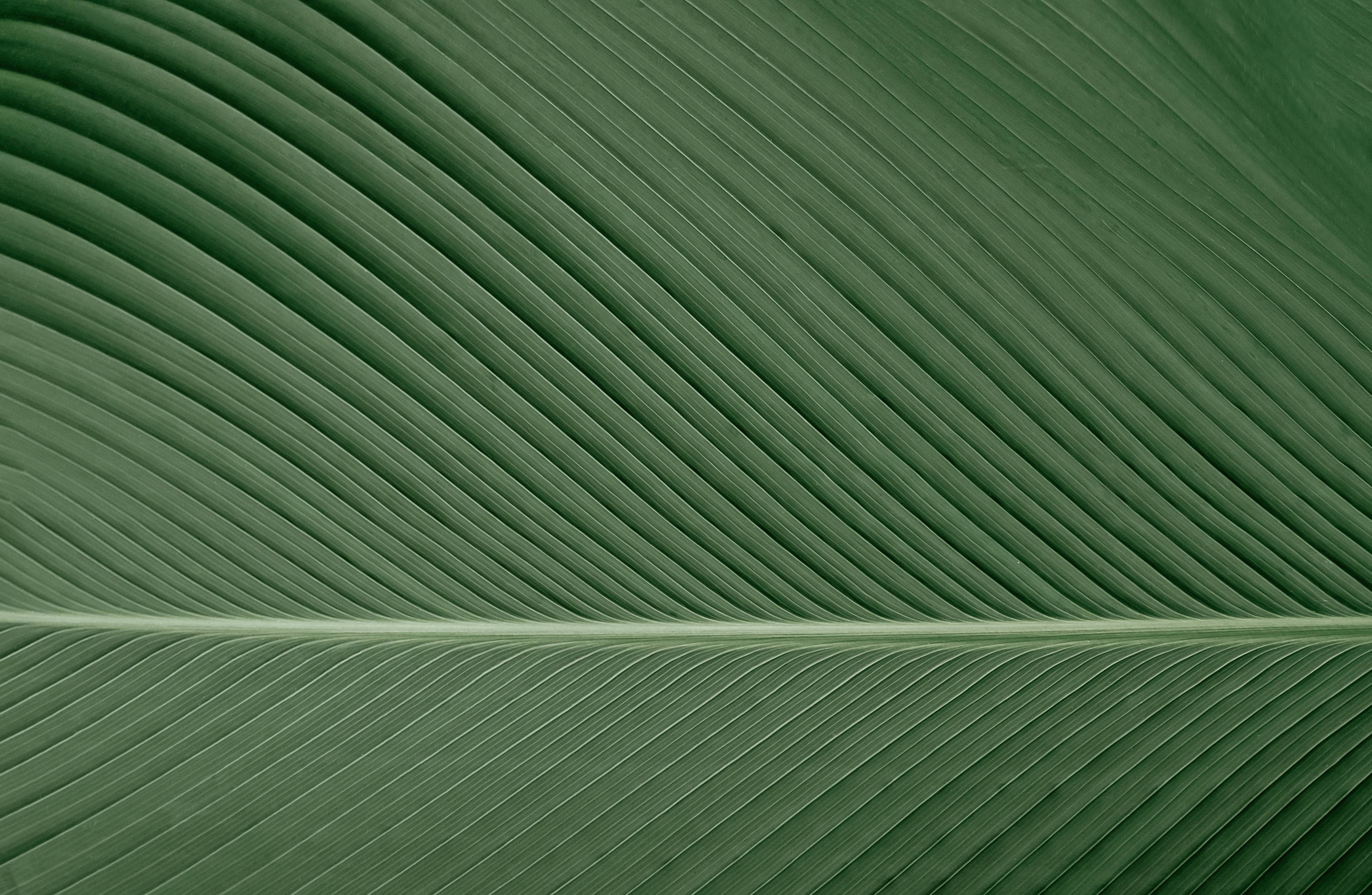 A by-product of wine-making, once pressed, the leftover seeds of grapes are refined to create Grapeseed Oil. As a carrier oil, Grapeseed Oil is a sought after ingredient in creams, lotions, body butters and more. It is highly valued in the cosmetic industry as it is known to nourish, smooth and restore the skin. So if you're not already incorporating Grapeseed Oil into your skincare, now might be the time to give this carrier oil a try.
As a refined carrier oil, Grapeseed Oil is odourless and has a light yellow/green colour. It has high levels of vitamin E, A, C, iron, calcium and essential fatty acids, which is why it is a popular treatment for a variety of cosmetic applications.
---
The Benefits Of Grapeseed Oil For Skin
The light consistency of Grapeseed Oil means that it easily absorbs into the skin, leaving it with a soft, satin-like finish. It is also believed to be beneficial for sensitive, oily and acne-prone skin due to its non-comedogenic properties as it doesn't clog pores. Its high levels of linoleic acid, vitamins, calcium and essential fatty acids means it is shown to be a powerful source of antioxidants while also containing anti-inflammatory, emollient and anti-ageing properties. These properties help nourish and moisturise the skin.
---
Is Grapeseed Oil Good For All Skin Types?
Grapeseed Oil's ability to deeply moisturise the skin without clogging pores or irritating the skin means it is a popular choice for various skin types. It may even help to enhance and restore the skin's appearance. Some of the benefits Grapeseed Oil is believed to have for the skin include:
Grapeseed Oil For Anti-Ageing

Grapeseed Oil For Anti-Ageing
Grapeseed Oil has been seen to help promote collagen production and reduce the signs of ageing and sun spots thanks to its beta-carotene content.
Grapeseed Oil For Skin Tightening

Grapeseed Oil For Skin Tightening
As it is a rich source of vitamins A, C and E, Grapeseed Oil has also been seen to boost circulation and help tighten the skin.
Grapeseed Oil For Skin Tone

Grapeseed Oil For Skin Tone
Grapeseed Oil is believed to have astringent and antibacterial properties from essential fatty acids that can help even skin tone and enhance the complexion.
Grapeseed Oil For Acne Prone Skin

Grapeseed Oil For Acne Prone Skin
The antibacterial and astringent properties of Grapeseed Oil may also help calm acne breakouts, cleanse the skin and balance excess oil production. This means Grapeseed Oil may also prove helpful in managing oil production for those with oily skin.
---
How To Use Grapeseed Oil For Skin
Grapeseed Oil can be utilised in multiple ways to benefit the skin. Whether you choose to use the oil by itself or incorporate it with other oils or moisturisers is completely up to you. Here are some of our favourite ways to utilise Grapeseed Oil to achieve hydrated, glowy skin.
Moisturising Mask: Heat a few drops of Grapeseed Oil in your hands by rubbing them together and apply a generous amount to your skin to work as an overnight moisturising mask.
Massage: Warm Grapeseed Oil between the hands and use anywhere on your body or scalp for a relaxing massage oil.
Dilution: Wash your face with a gentle cleanser and apply a small amount of Grapeseed Oil. You can also use it as a base to dilute Frankincense or Lavender. Leave the oils on your skin or wash off after 10 minutes.You can also mix in a drop of Grapeseed Oil into your moisturiser or body cream to help lock in the moisture to the skin.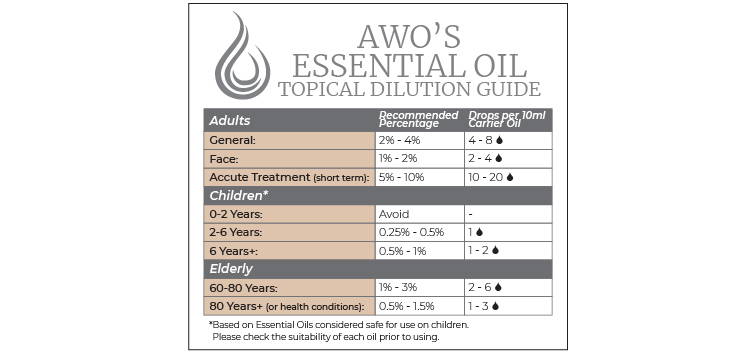 ---
Learn More About Grapeseed Oil
Now that you know some of the many benefits Grapeseed Oil has been seen to have for the skin, you may be wanting to find out a bit more about it. As Grapeseed Oil is rich in vitamins and essential fatty acids, it is widely known to moisturise and nourish not only the skin but the hair as well. If you'd like to read more about how Grapeseed Oil is believed to benefit your hair, read out article here.
Is Grapeseed Oil Safe To Use On Skin?

There is little risk associated with using Grapeseed Oil on your skin. However, we recommend performing a skin patch test to check for a reaction before use.
In carrier oil form, we do not recommend ingesting or using Grapeseed Oil for culinary purposes. Our products are purely for therapeutic and aromatherapy purposes and are not food grade.
---
Where to Buy Grapeseed Oil and Other Oils
While carrier oils are generally available to purchase at health, wellness and retail stores, it is important to keep in mind that the quality and purity of these carrier oils will vary. This is why we recommend finding a reputable supplier.
Here at AWO we have a wide selection of carrier oils and organic carrier oils that are sold at reasonable prices. Because our stock is purchased in bulk quantities our costs are significantly less, which allows us to offer high-quality products at affordable prices. We are also based right here in Australia!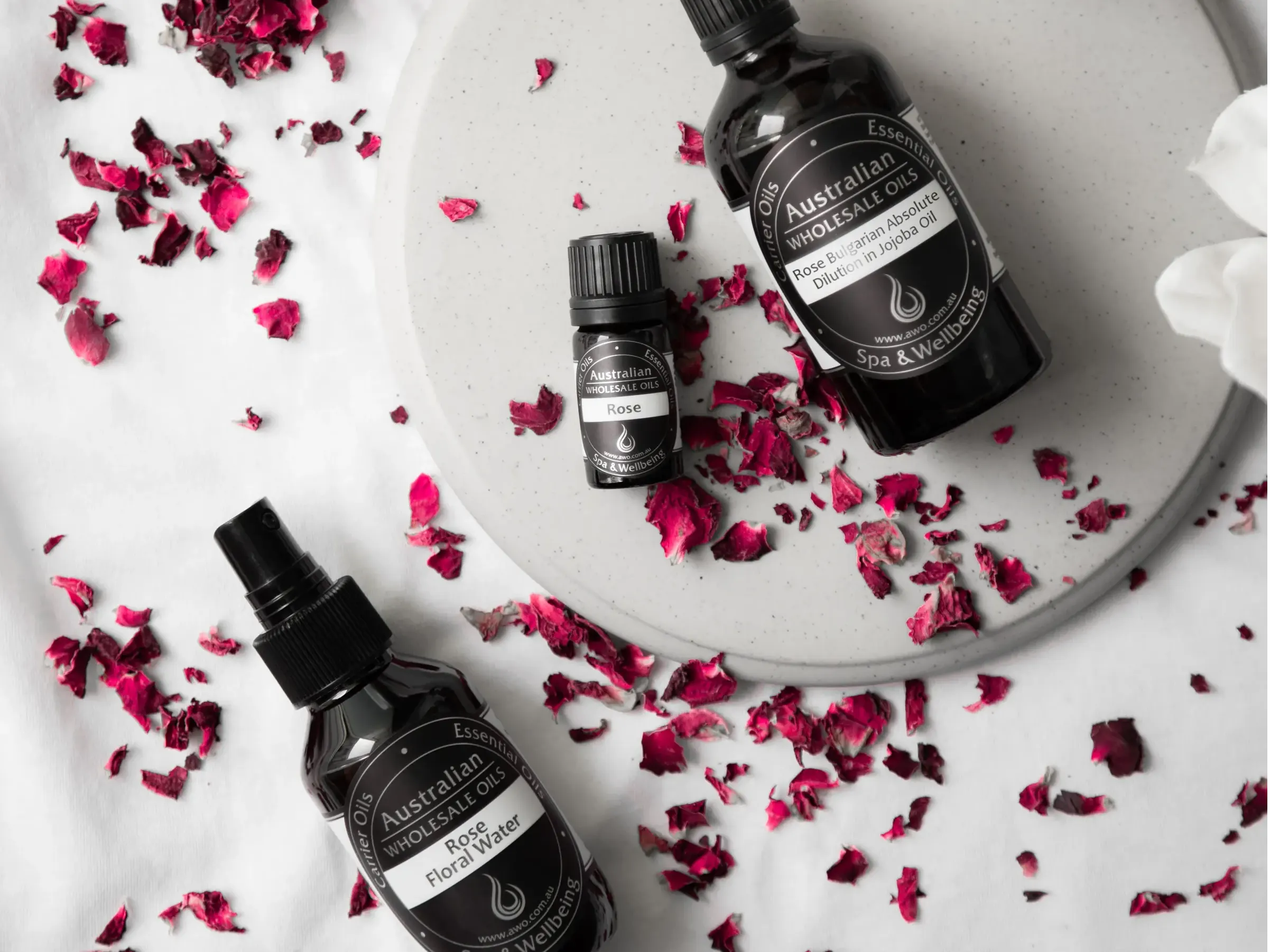 ---